YORK LGBT FORUM
FREE TO BE ME IN THE WORKPLACE

FREE TO BE ME IN THE WORKPLACE
Lesbian, Gay, Bisexual & Transgender Awareness Training

For the benefit of both staff and customers it is important that everyone feels free to be themselves at work and understands that human diversity is to be expected and respected.
It's normal to be lesbian, gay, bi or trans, it's part of human variety. We don't conform to stereotypes like the bananas on supermarket shelves but come in all shapes and sizes. Providing the same service and expecting staff to just "do the job" in the same way is treating people like cogs in a machine and – it's not appropriate!
Trust between staff is essential – trust that there will be no adverse repercussions. If you don't trust your peers or the culture of your workplace, it's quite understandable that the closet door is closed. It's obvious why you wouldn't chat about what you did with your partner at the weekend; it's obvious why you wouldn't share your feelings of being in the wrong gender; it's obvious why you don't make close friends or invite people back to your place.
"Invisibility can be oppressive in so many ways" said Sue Lister, coordinator of Free to be Me, "that's why…being a person of integrity, being out and proud, having your voice heard, walking the walk…are such powerful motivators."
Perhaps it isn't obvious why some people are under the continuous stress of hiding who they are – because people don't like to pry into private affairs.
Changing attitudes is a huge challenge but this training aims to provide role models and talk about role models and hopefully encourage role models to emerge from top to bottom of every workplace…until being lesbian, gay, bi or trans becomes normal and everyone can just get on with being who they are and get on with the job.
It's only then that customers will receive the full benefits of a fully initiated and integrated staff.

WHAT THEY SAY!
Here is some feedback on what was helpful in our presentations:
"Facts & statistics…hearing it from a personal perspective; very good – should be done for all inductions; a very thoughtful presentation; all played a brilliant part just keep the training going, it gives people a great insight"
"Personally I found the awareness raising of transgender issues most helpful; understanding the thought process of 'coming out' or not and what might be experienced."
"Training to professionals such as the police, fire service and ambulance service would be good; thank you for being so open and honest!"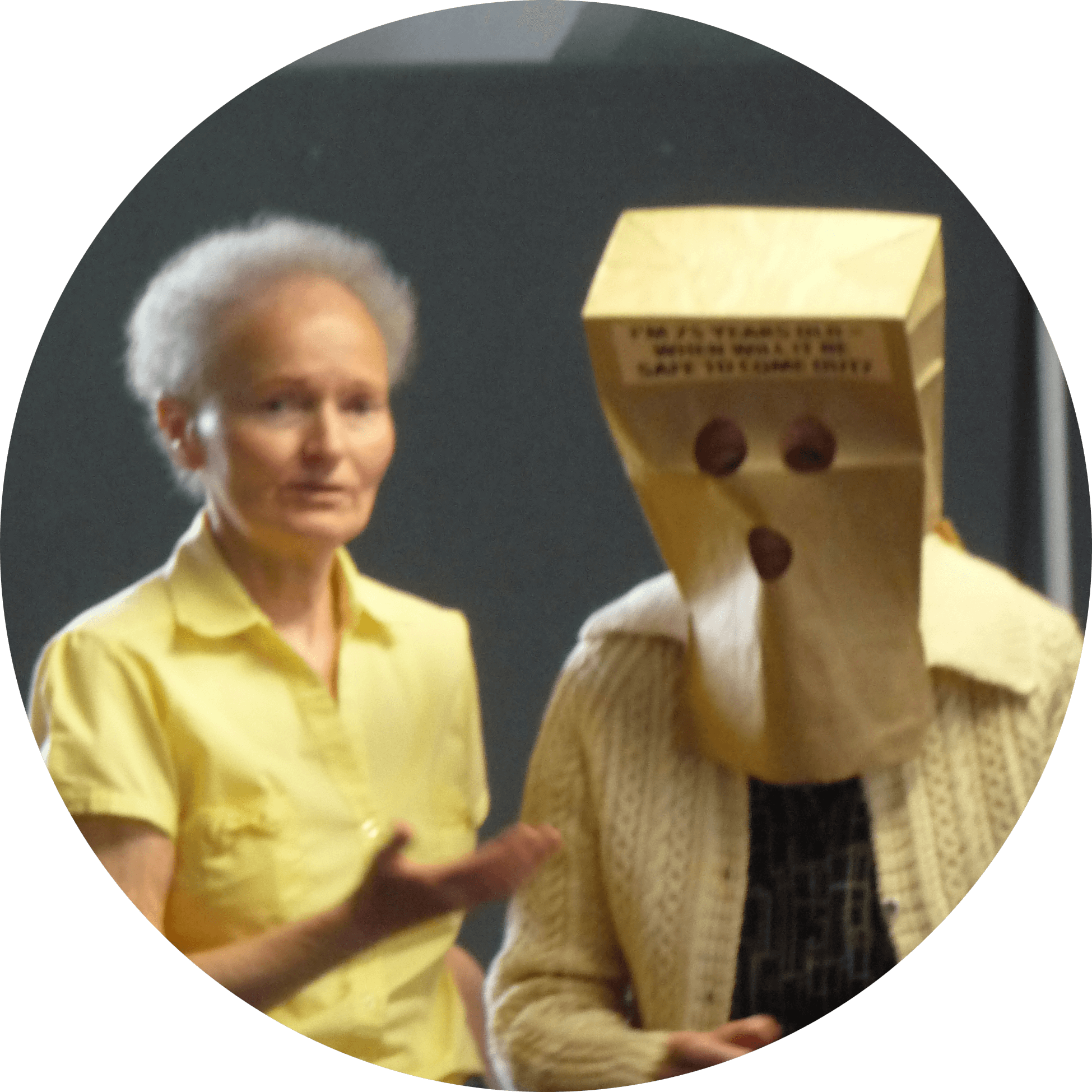 BOOK NOW
Free to be Me in the workplace presentations have included the City of York Council, the CVS, the North Yorkshire Police, the York Hospital and the University of York. The one hour awareness training is available for booking: £80 for the first presentation, and £70 for the 2nd and subsequent presentations for the same workplace. Resource packs included.
To discuss possibilities, phone Sue Lister on 01904 488870 or email yorklgbtforum@gmail.com.