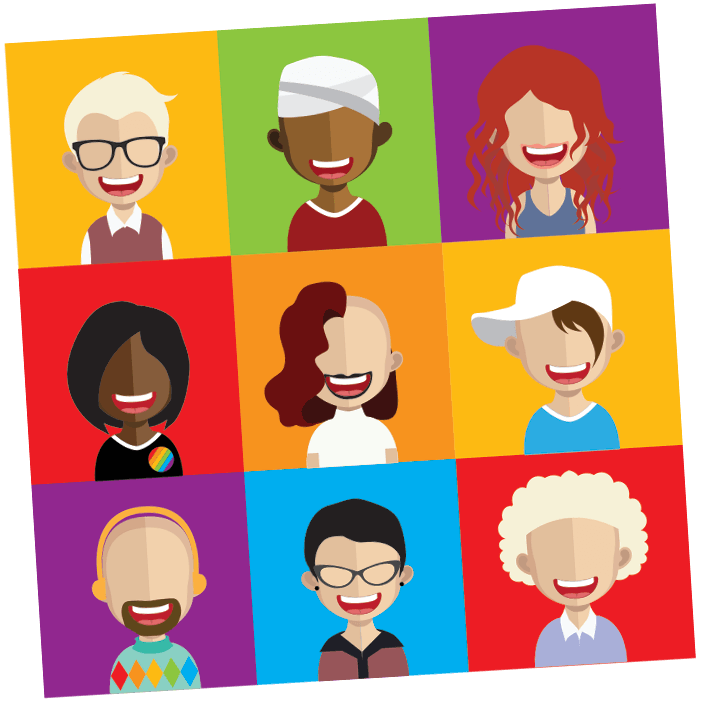 WHAT DOES LGBTQ+ MEAN?
LGBTQ+ stands for Lesbian, Gay, Bisexual, Trans and Queer. The plus also incorporates identities such as Asexual, Non-Binary and Intersex. We proudly support all minority sexual orientations and identities and this is stated in our constitution.
We also welcome allies (people who do not identify as LGBTQ+ but are supportive of our identities).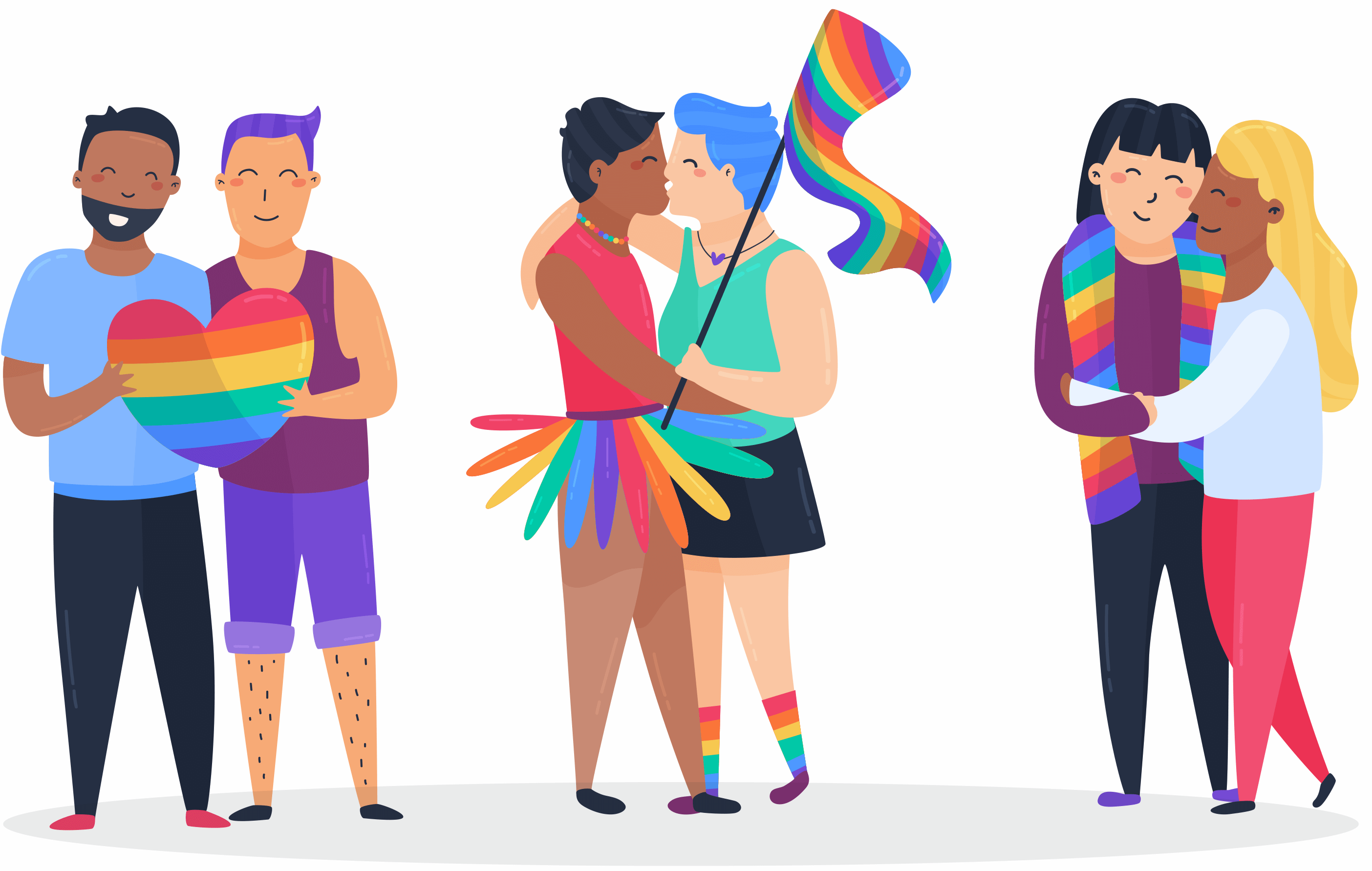 STATEMENT
York LGBT Forum is a charity which aims to improve LGBT rights in York, North Yorkshire, United Kingdom and across the world. York LGBT Forum works to ensure that there is no discrimination on the basis of, but not limited to, ethnicity, language, race, age, ability, sex, gender identity, sexual orientation, family status, income, immigrant or refugee status and nationality.
York LGBT Forum is aware and sensitive of the oppression and marginalisation that diverse groups experience. York LGBT Forum seeks to increase access and participation, especially for those who are marginalised, disadvantaged or oppressed.
York LGBT Forum encourages individuals to participate fully and to have complete access to its projects, committee and volunteer opportunities. It shall make every effort to see that its structure, policies and systems reflect all aspects of the total community and to promote equal access to all. To this end, York LGBT Forum strives to ensure that:
Discriminatory or oppressive behaviours are not tolerated
Individuals who engage with York LGBT Forum for service are valued participants who have opportunities to shape and evaluate our projects
Projects are developed and delivered to give priority to individuals in marginalised communities and are sensitive to the needs of diverse groups
Projects are delivered in such a way that systemic barriers to full participation and access are eliminated and so that positive relations and attitudinal change towards marginalised groups are promoted
Services are provided with sensitivity to the influence of power and privilege in all relationships, including service relationships, and are delivered in keeping with anti-oppression principles
Communication materials present a positive and balanced portrayal of people's diverse experiences. This policy is intended to act as a positive force for equity and the elimination of oppression.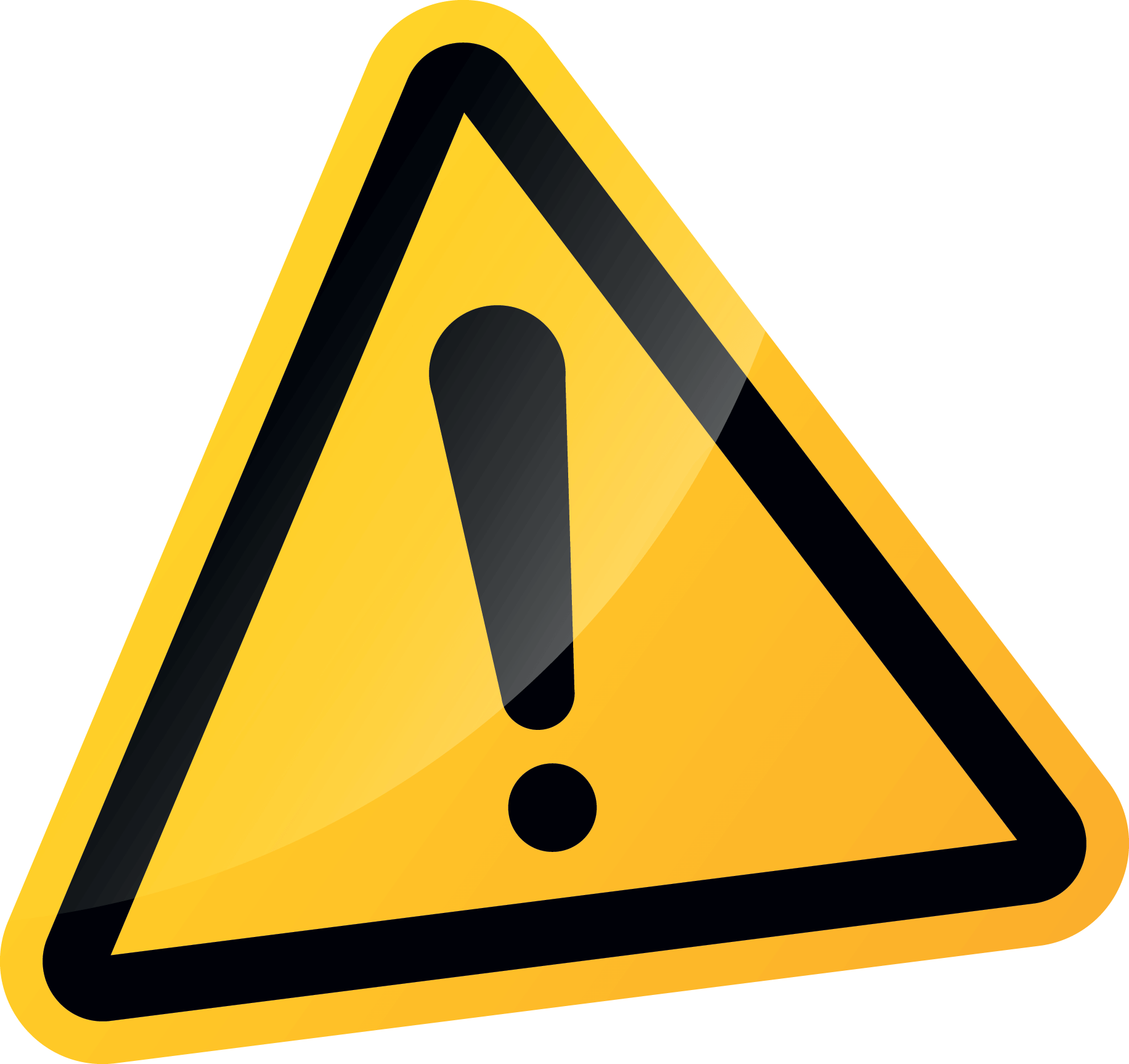 COVID-19 UPDATE
The York LGBT Forum is currently following government guidelines regarding COVID-19.
• Groups are slowly getting back to face to face or are hybrid.
• 1 to 1 meetings are slowly getting back face to face or are online.

OUR AIMS & OBJECTIVES
1. To promote equality and diversity for the public benefit by:
– The elimination of discrimination in relation to lesbian, gay, bisexual, trans, intersex, queer, questioning (LGBT) and allies and associates living within the city of York and its environs;
– Challenging homophobia, biphobia, transphobia, or any associated negative attitudes and behaviour within society;
– Working with partners and organisations, public and private, in developing initiatives that will enhance and safeguard LGBT people's lives, ensuring their inclusion in all aspects of life, and that their human rights are protected; and by
– Advancing education, raising awareness and promoting a culture based on equality and diversity.
2. To promote social inclusion for the public benefit by preventing lesbian, gay, bisexual, trans, intersex, queer, questioning people (LGBT) and allies and associates from being socially excluded from society on the grounds of sexual orientation and gender identity; and
3. To further any other purpose which is charitable according to the law of England and Wales for the public benefit as the trustees see fit from time to time.
These aims and objectives are achieved in various ways, including through casework, advocacy, policy and advisory work, mapping local crime analysis, training, projects, outreach and through schools and education.
The Forum believes that where barriers exist, there is inequality!
The diversity within the LGBT community enriches all aspects of life and should be encouraged and promoted. This is why the York LGBT Forum strives to improve the social inclusion of LGBT people in the area.
The Forum actively promotes awareness and understanding of LGBT people's needs to enable full participation in society and works with many others to reduce the fear of crime and bullying, particularly in schools, the workplace and in later life. It also encourages greater participation in the prevention and detection of homophobic, transphobic and biphobic discrimination. We aim to improve people's wellbeing and sense of community.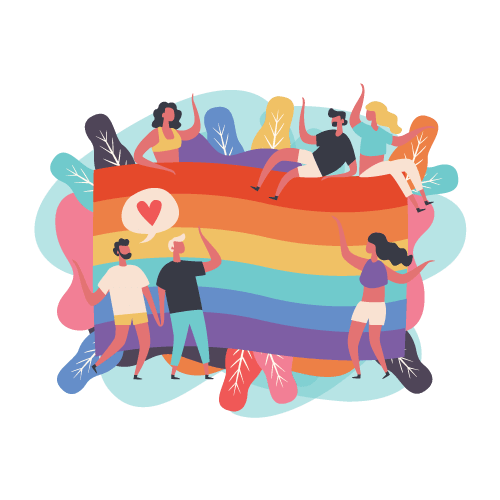 We're always looking for help, support, volunteers and donations. Please get in touch if you'd like to enquire about how you can help or find out about any upcoming events and initiatives.
enquiry@yorklgbtforum.org
York LGBT Forum, York CVS, 15 Priory Street, York YO1 6ET