YORK LGBT FORUM
OUR PEOPLE
In addition to our members we have an elected Committee comprising the following roles:

LISA KELLY
CO-CHAIR
PRONOUNS : SHE / HER
Hi, I'm Lisa, transgender co-chair. I got involved with the Forum because I am passionate about all things LGBT and a campaigner on rights for LGBT people. I firmly believe that with my own experiences of being transgender, I can also help other transgender people along their path towards their chosen gender. I am passionate about bringing transgender issues into the public eye and making York much more accepting of transgender folk along with LGB folk too.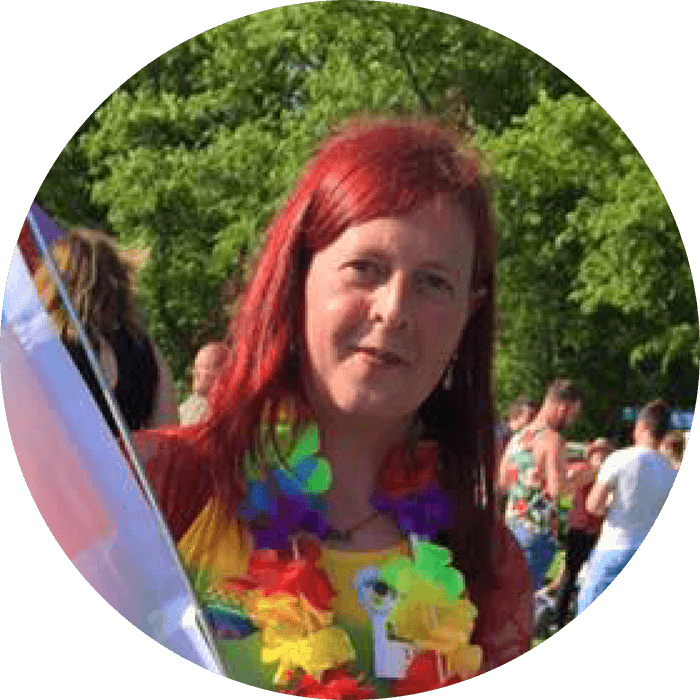 JAKE FURBY
HEALTH & WELLBEING CO-ORDINATOR
PRONOUNS : HE / HIM
Jake has been involved with the Forum since 2009.
Jake has a strong counselling background having completed a BA (Hons) Counselling Studies course at York St John University in 2012. During this time Jake has also worked with the LGBT Youth Group and York Pride.
Jake is passionate about promoting LGBT rights and has campaigned on many issues including equal marriage, transgender recognition and advocating for LGBT people across the world.
Jake has presented a proposal document highlighting potential research into the LGBT Community in York with a view to improving services for LGBT people where it is considered necessary.
Jake's current role in the Forum is the Health and Wellbeing Officer and is also the liaison between the Forum and York Pride. In this role Jake has developed and implemented a monthly coffee morning for LGBT people in the York area.
In the future Jake would also like to see the following:
• An LGBT Counselling service.
• A Health and Wellbeing Centre for LGBT people; this could include a café, meeting rooms for activities and events etc.
• A Social Friending Group for LGBT people.
• An LGBT Youth Group.
• An LGBT Helpline.
Jake has other interests including supporting people with mental health issues and helping to challenge the stigma of mental ill-health. Jake is also an animal rights activist and a vegan.

IAN HOLDSWORTH
CO-CHAIR
PRONOUNS : THEY / THEM
Though Ian has not been out he has firmly established himself as part of the LGBT community both here in York as Co-Chair of the Forum, as well as in Leeds where he is also Co-Chair of the University of Leeds LGBT+ Staff Network.
Ian is passionate about LGBT matters and is a fluent Polari speaker as well as being the current raining LGBT Mastermind Champion of York.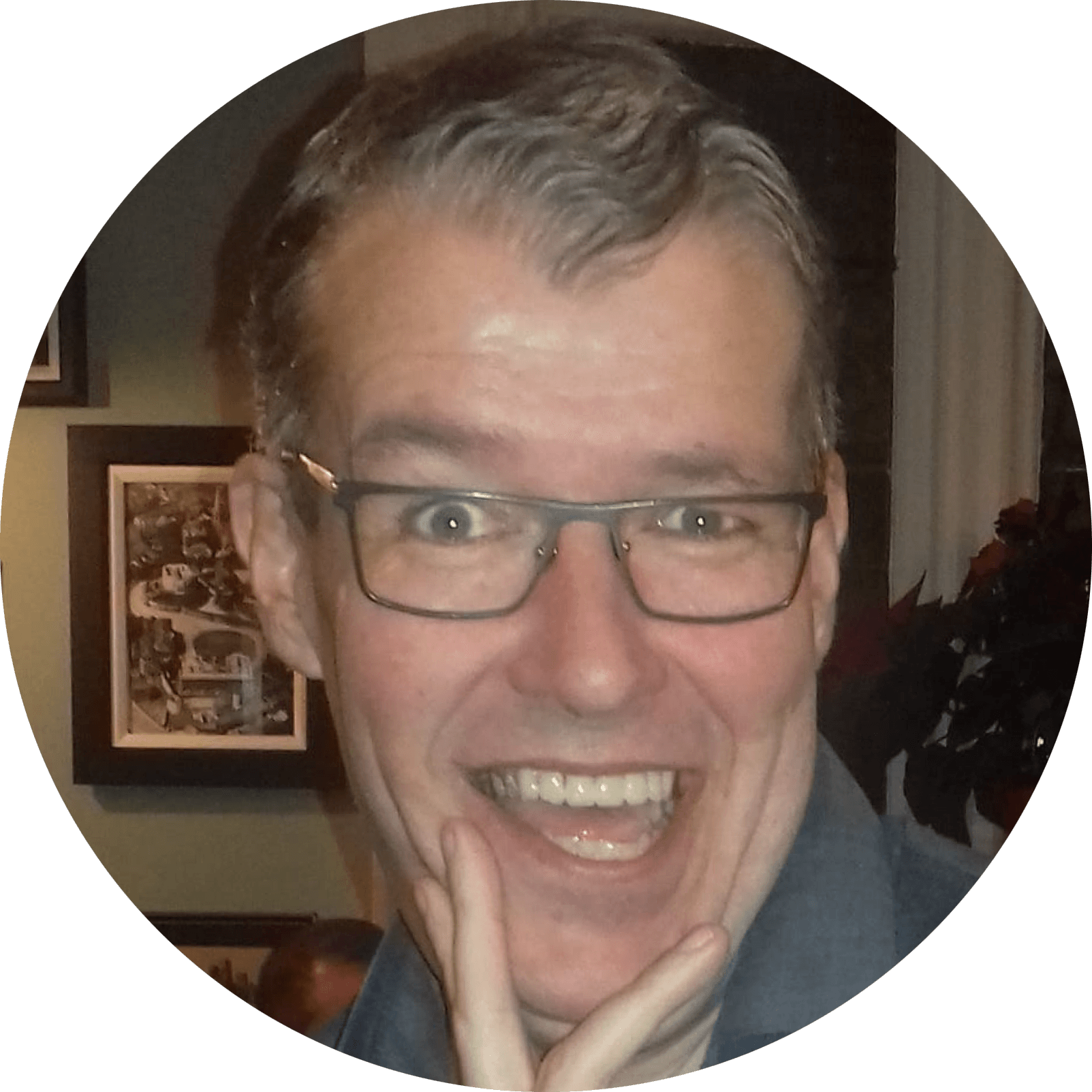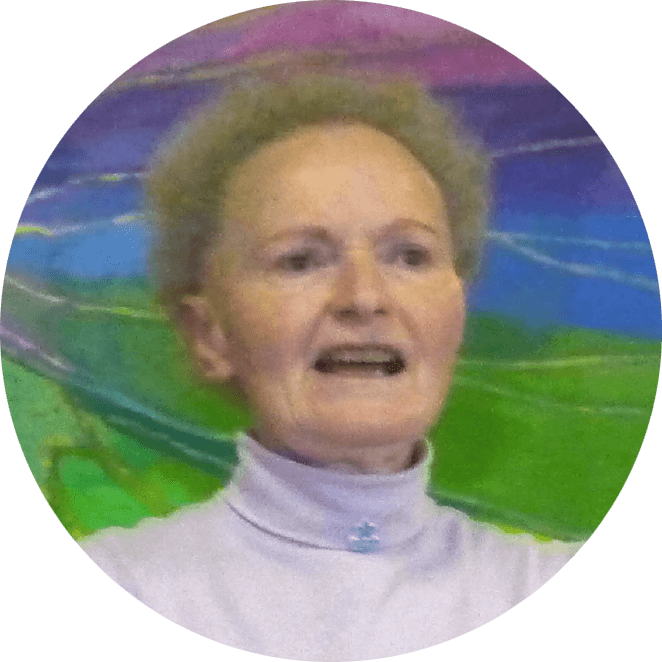 SUE LISTER
OLDER PEOPLE CO-ORDINATOR
PRONOUNS : SHE / HER
Sue has been a member of the Committee since the start of the Forum in 2006.
Sue is a staunch campaigner for all things vegan, organic, green energy (not nuclear or fracking!), women's rights, animal rights, human rights and responsibilities, steady state economics.
A supporter of Avaaz, 38 Degrees, AllOut, Greenpeace and SumOfUs e-petitions confronting injustices around the world.
Sue is passionate about Older LGBT matters and hopes to focus the efforts of the subgroup on the following initiatives:
The CQC requires LGBT stats which care homes and other organisations don't have at the moment because most older LGBT folk have gone back into the closet as the safest place to be – the work we do should help liberate these people, let's make them feel safe and secure to allow them to be themselves.
Develop a facilitated 1.5 hr LGBT awareness training session for care staff and front line services.
Work with CYC Housing, York Housing Association and Barchester Homes to enable their LGBT residents to feel comfortable, respected and to enable them to be who they are.
Promote Dignity Action Day on 1st February to include LGBT events, click here for latest update.
Attend Dementia Friends training and expand awareness of LGBT specific issues.

EMILY ROACH
BISEXUALITY CO-ORDINATOR
PRONOUNS : SHE / HER
Emily
Roach
 is a PhD candidate in English Literature at the University of York. After completing her law degree at Oxford University, 
Emily
 worked as a finance and restructuring lawyer in London for eleven years, completing a Masters in Children's Literature during that period. She returned to academia full time in 2016, undertaking a Masters in Contemporary Literature and Culture before commencing her PhD.
Emily's literary research focuses on performance poetry, LGBT fiction, memoir and young adult fiction. Her broader research focuses on fans and fan communities, media and pop music, offering queer perspectives on popular culture.
Emily
 is a Bisexuality Role Model for Stonewall and was a York LGBT History Month committee member in 2017 and 2018.  She is a freelance writer and blogger.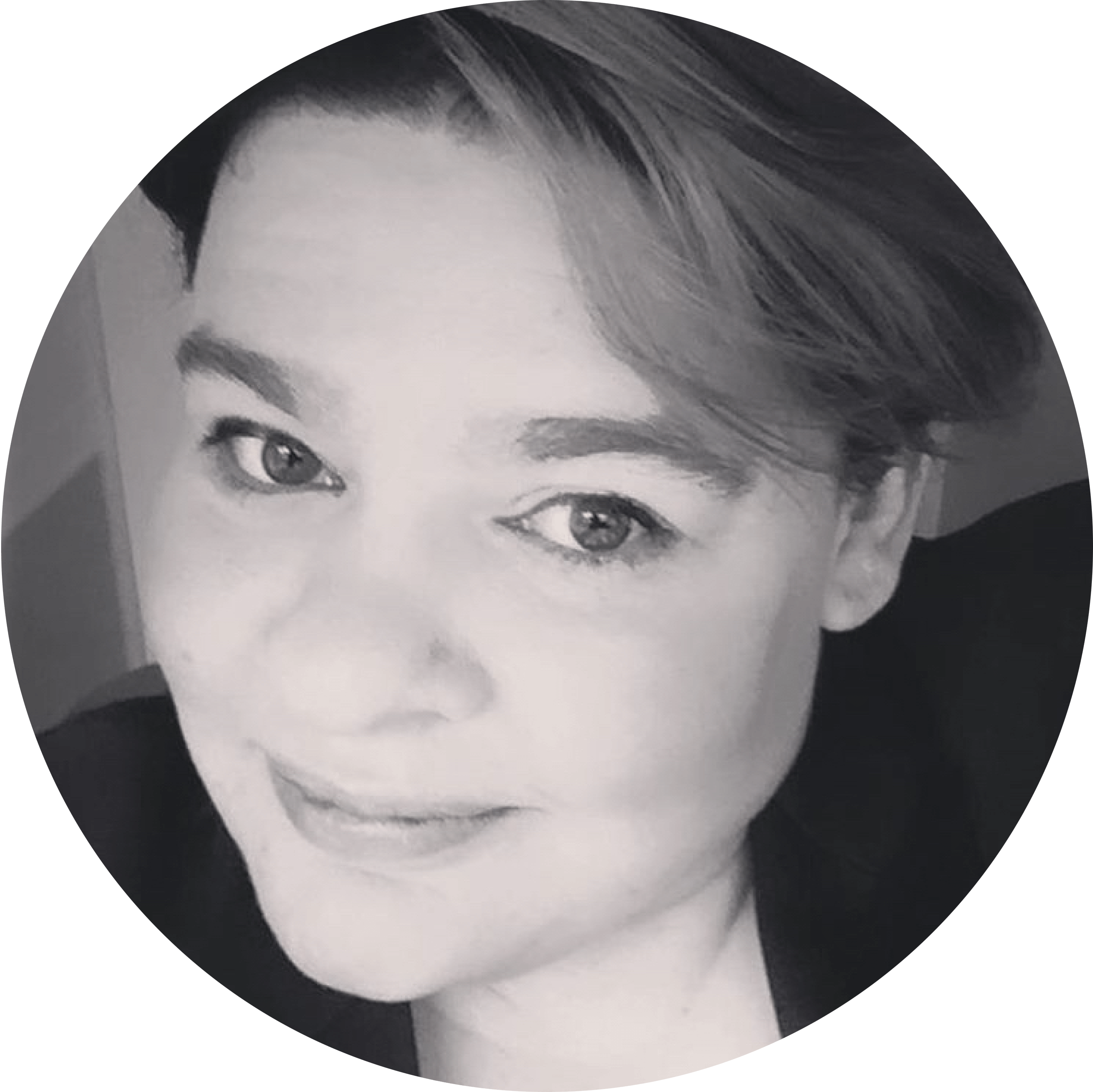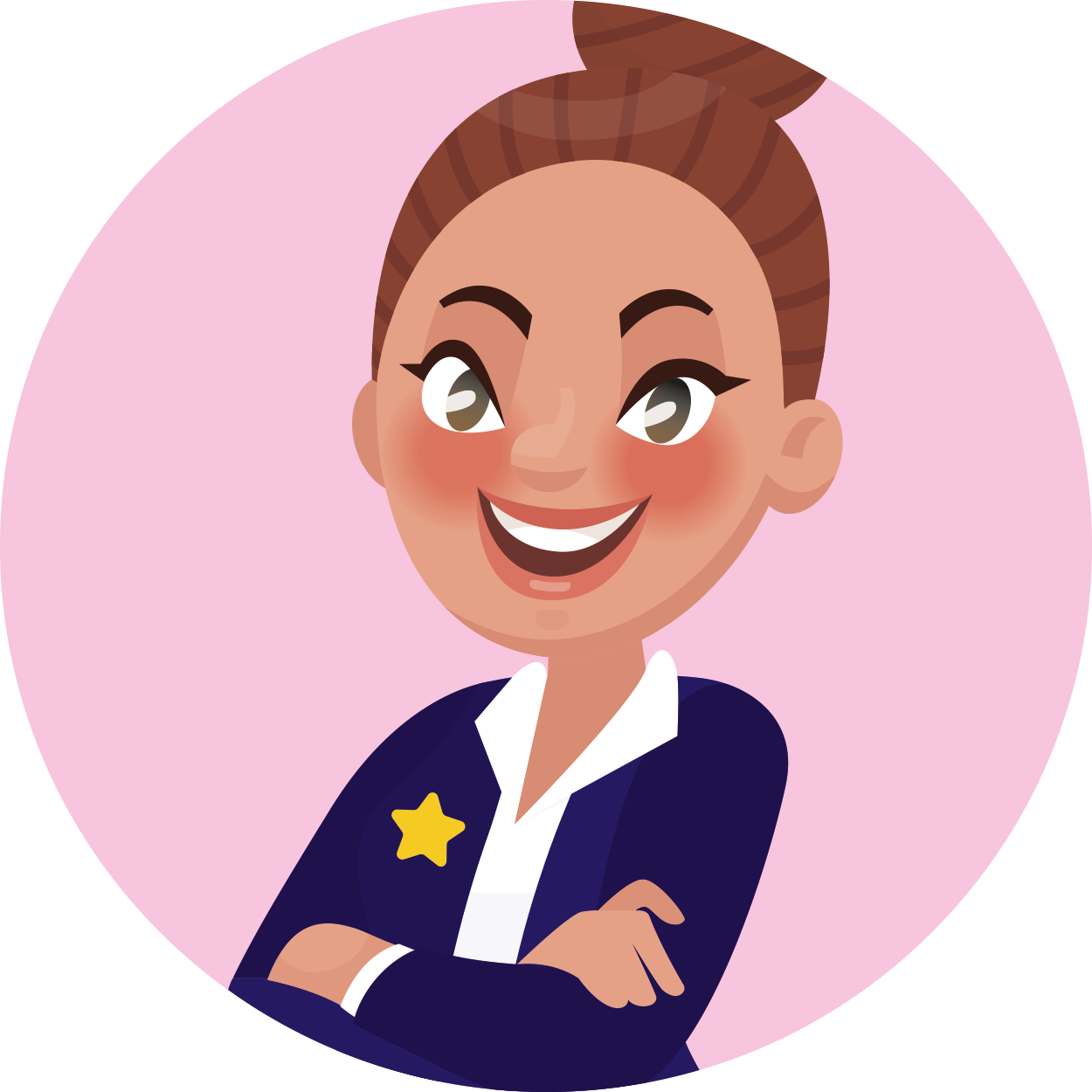 POSITION AVAILABLE
HATE CRIME CO-ORDINATOR
Do you want to assist the York LGBT Forum in fighting Hate Crime within the area?
We are looking for a person to liaise with the local authorities in and to instigate initiatives with a view to reduce Hate Crimes.
Email yorklgbtforum@gmail.com if you'd be interested in applying for this role.

POSITION AVAILABLE
TRANSGENDER CO-ORDINATOR
Are you passionate about trans rights and want to advocate for local trans people in York? Then this position is for you.
We are looking for a person under the trans umbrella who can help coordinate our trans projects. This role also involves liaising with Generate a trans social group in York. We are aiming to do some joint projects with this group and the role will involve organising joint events.
Email yorklgbtforum@gmail.com if you'd be interested in applying for this role.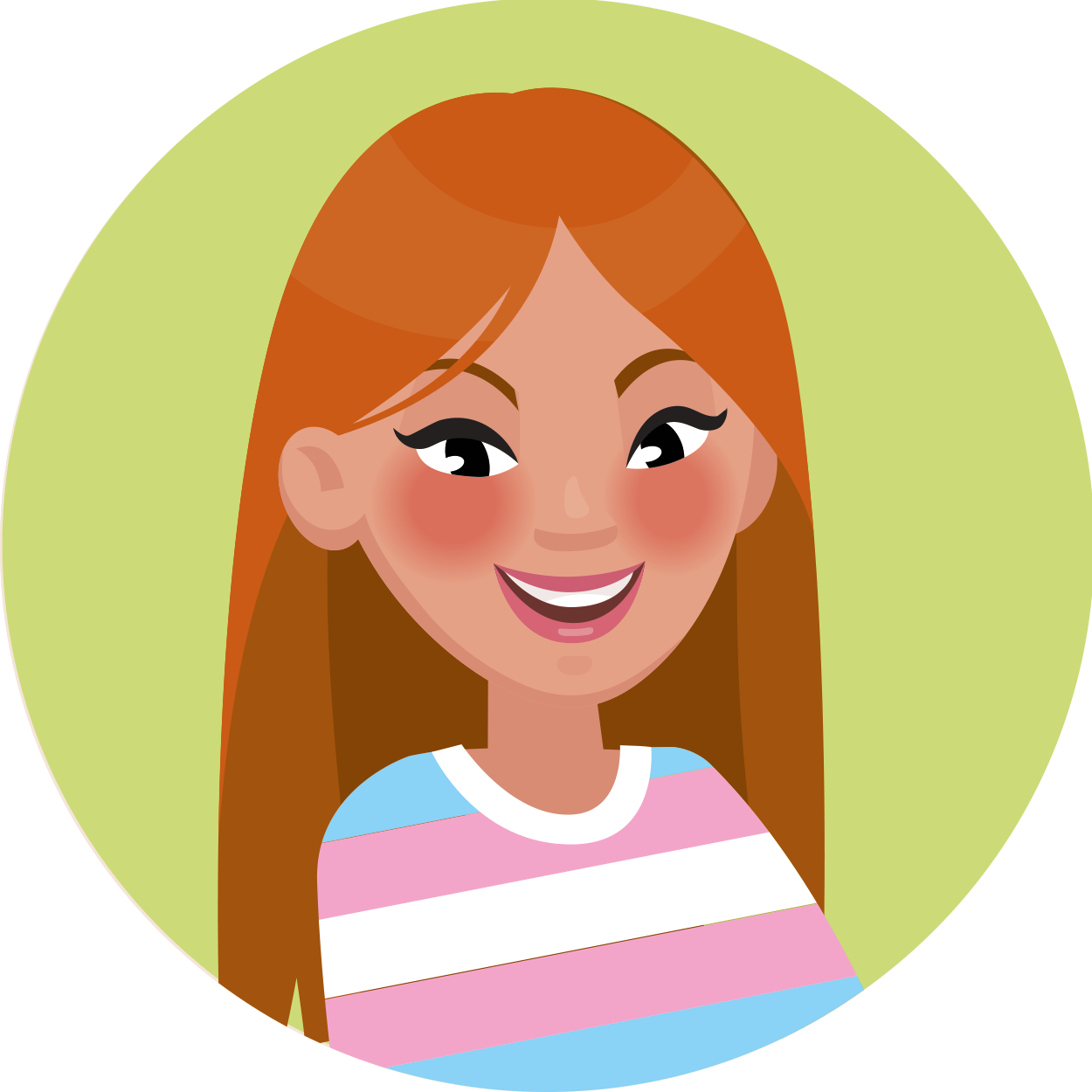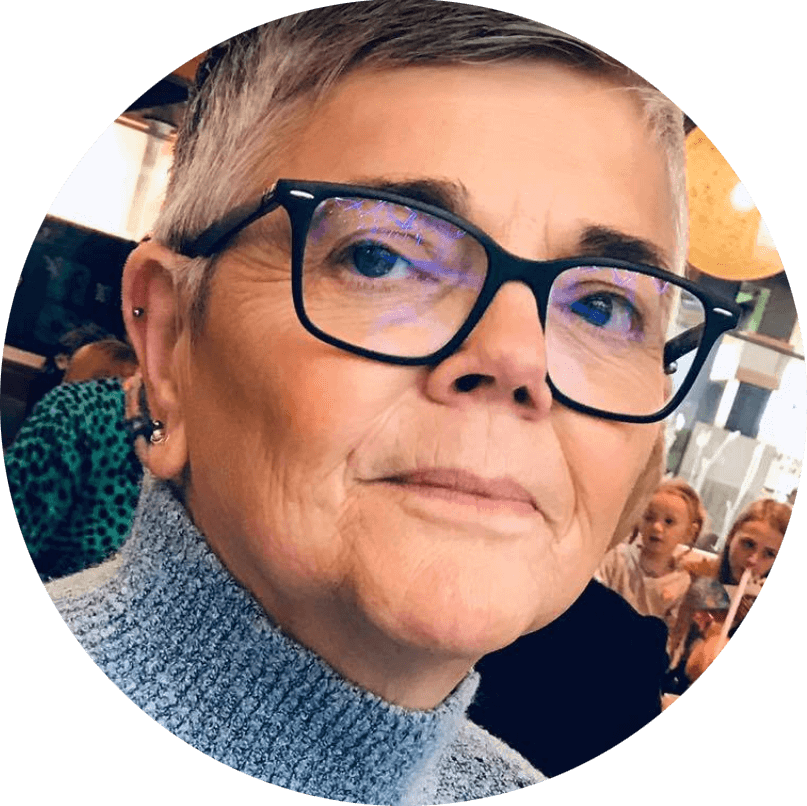 JAX MAY
INTERNATIONAL CO-ORDINATOR
PRONOUNS : SHE / HER
Hello I am Jax and I have recently taken over as the International Subgroup Coordinator. I am passionate about Human Rights particularly those of International people.
I've been involved with the York LGBT Forum for the last three Years. My aim is to provide a warm welcome for our international sisters, brothers and non-binary people.

WAYNE DAWSON
SCHOOLS & YOUNG PEOPLE CO-ORDINATOR
PRONOUNS : HE / HIM
Wayne Dawson has been involved with the forum for nearly three years now. He does work at York College, including learning support, cover tutoring, running LGBTQ+ club and helping out with issues relating to equality and diversity.
Wayne runs Colours of the Rainbow, York's first LGBTQ+ community choir and has also been involved with helping with the Coffee Socials and the weekly LGBTQ+ wellbeing group that used to run in partnership with York Mind. Having contacts with local school in and around York, Wayne has been elected as the Schools and Young Peoples Coordinator. Any question, feel free to get in touch with him.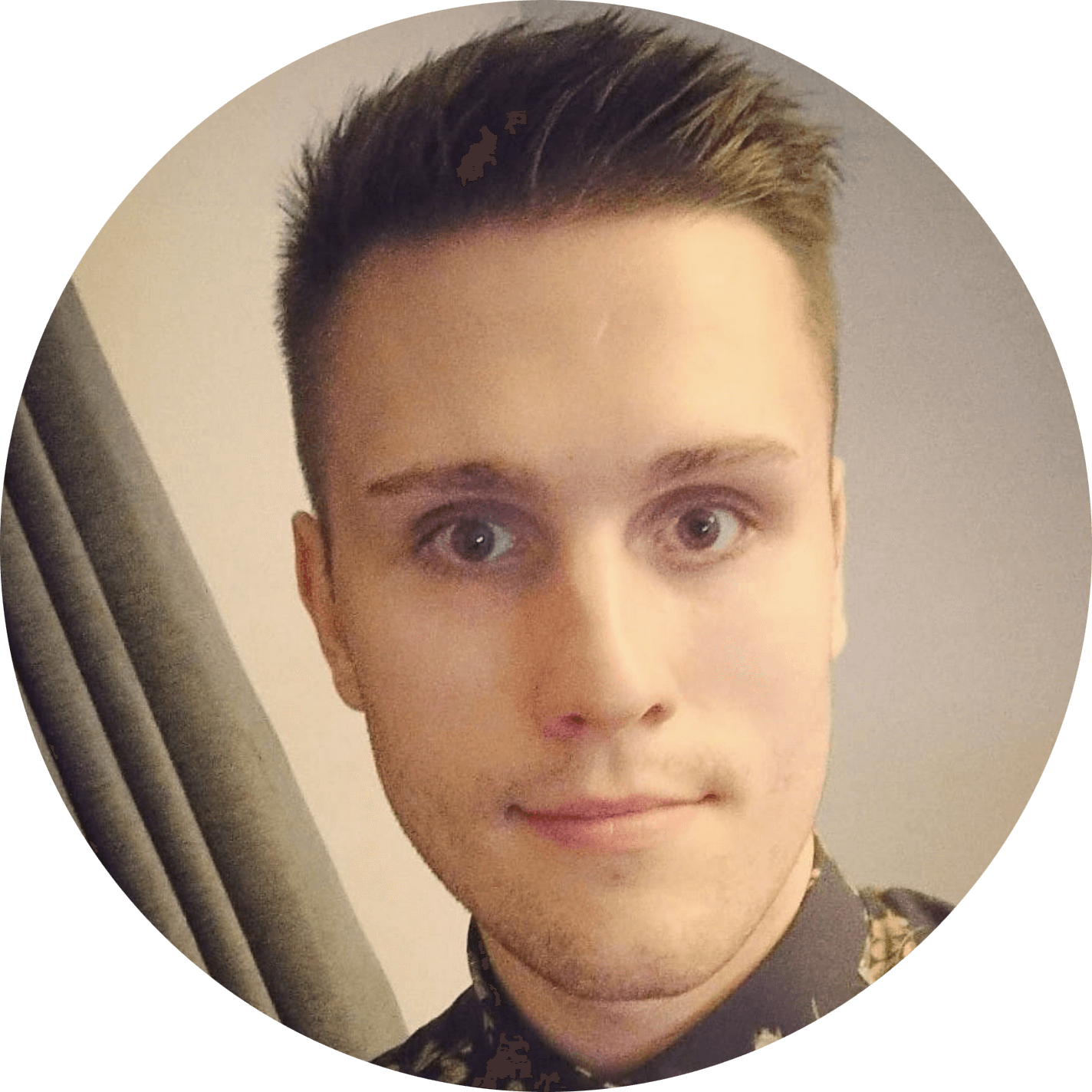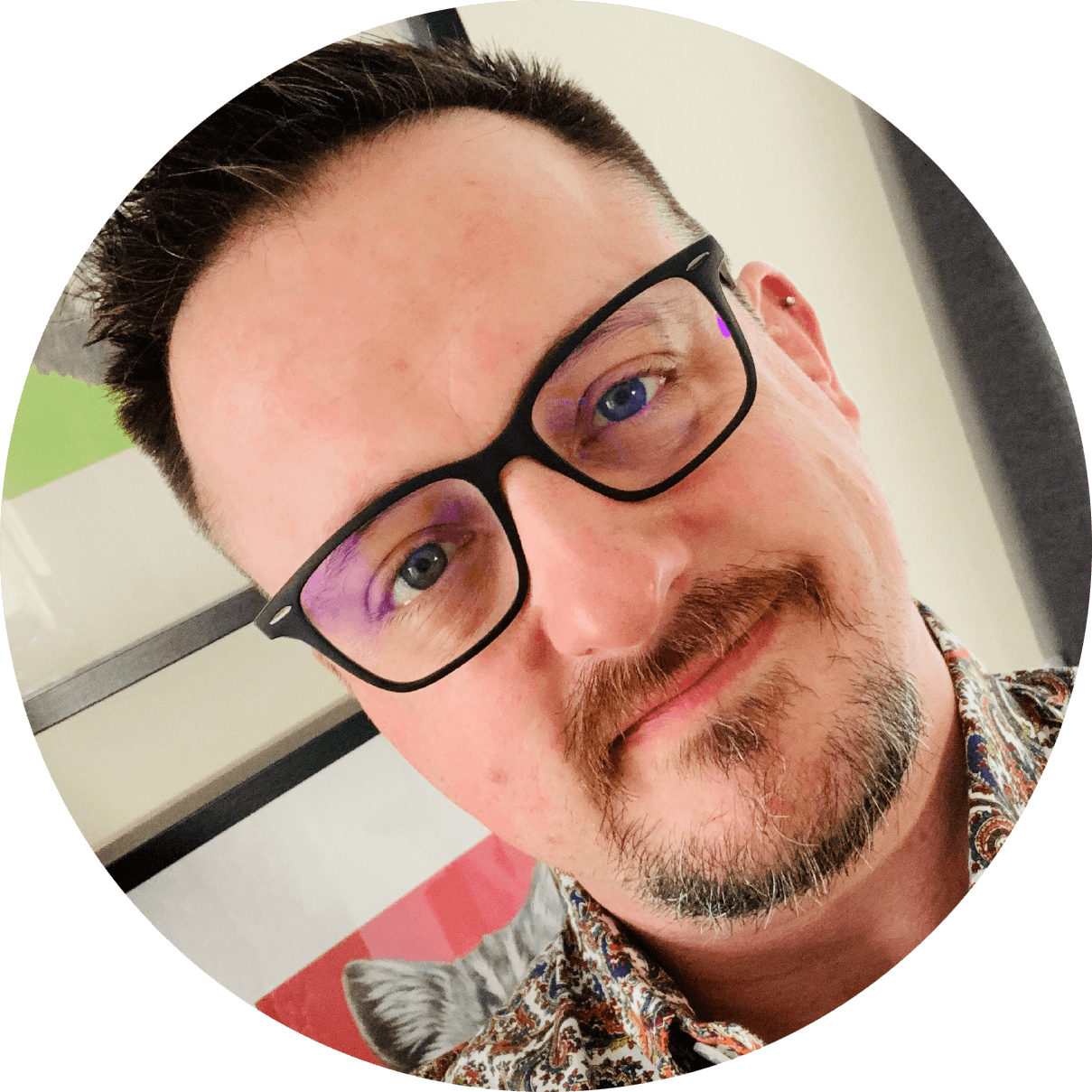 JAMES DICKINSON
EVENTS CO-ORDINATOR
PRONOUNS : HE / HIM
James stepped into the role of Events Subgroup Coordinator in March 2019 and has
subsequently helped the York LGBT Forum in terms of a branding overhaul and marketing materials to promote various events and initiatives.
In 2019 he organised and executed:
• A sold-out Paint A Pot LGBTQ+ Evening at Rainbow Ceramics in York
• A York Pride 'After-Party' Dry Social Event at Micklegate Social
• A LGBTQ+ Fundraising Bake Sale
• A LGBTQ+ Quiz Night at the Botanist in York
• Planned and executed a sold out Halloween Show, Party and Fundraising Event – HalloQueen – at Micklegate Social
• Planned and executed a Christmas Show, Party and Fundraising Event – Queer Comes Christmas – at Micklegate Social
• Helped to manage the stalls at York and Harrogate Prides
• Attended the Bridging The Gap Conference in Harrogate.

JACK CAVE
TREASURER
PRONOUNS : SHE / HER & THEY / THEM
I am Jack and have been a member of the LGBT community for 4 years now since I came out in 2016. I am gender non-conforming and pansexual. I first got involved in the forum through the coffee socials and since then have been to transgender workshops, gardening volunteering and much more. I am the current treasurer for the forum and I am also running a homeless project to bring LGBT awareness into the hostels of York after having been homeless myself for 14 months.
I attend York college where I am studying an access course to Science (Biology and Chemistry) and hope to go on to university to study Biomedical Sciences. I love travel and have been to many corners of the world. I also enjoy reading, cross stitching and crocheting.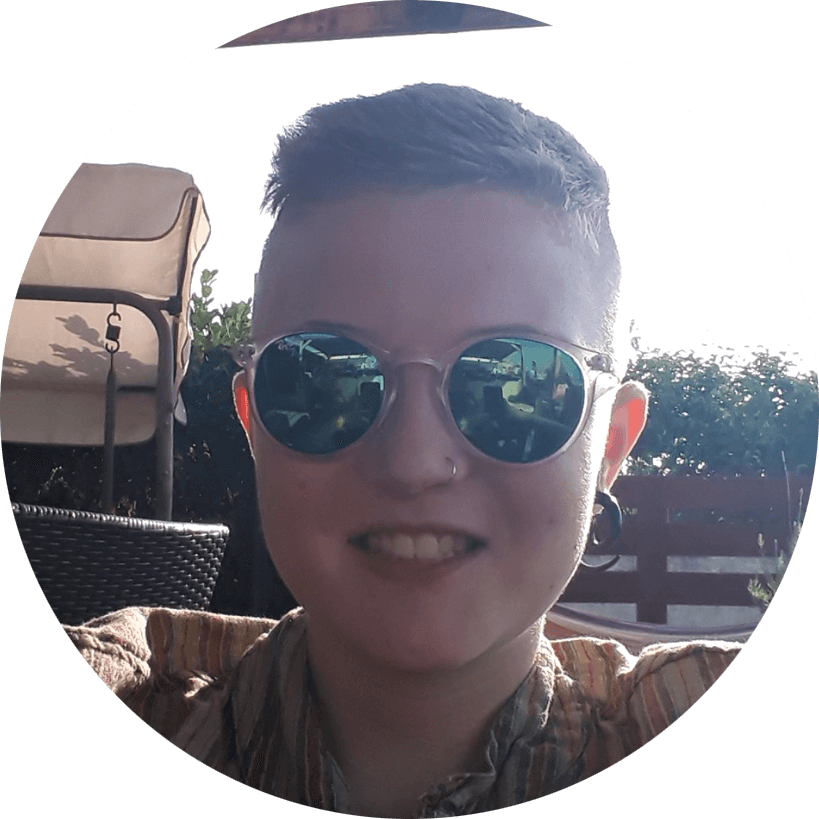 We're always looking for help, support, volunteers and donations. Please get in touch if you'd like to enquire about how you can help or find out about any upcoming events and initiatives.
enquiry@yorklgbtforum.org
York LGBT Forum, York CVS, 15 Priory Street, York YO1 6ET